A second batch of cassettes from the legendary Dutch label Tear Apart Tapes have arrived. T.A.T. was a 1980s cassette label run by Danny Bosten originally out of Terneuzen, NL. Through the label, he released his own music (Das Ding, Schedelvreter) as well as collaborative works and compilations. Copies of the following titles are exclusively available here.
TAT01 Das Ding / Les Yeux Interdits
TAT03 Les Yeux Interdits
TAT04 Das Ding - Authentic Fiction
TAT05 Schedelvreter - Hunker
HSTA Das Ding - Highly Sophisticated Technological Achievement
For those of you in the Netherlands: Schedelvreter may be playing live on November 29th, 2013. More info soon.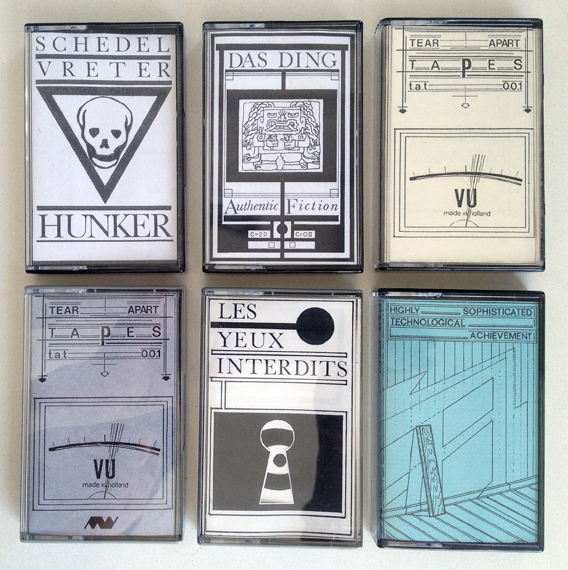 Tear Apart Tapes - a wonderful gift!